GENERAL VIEW 349
Explanation of the Figures representing various Portraits, and of the Numbers referring to the various Organs marked in the Plates.
PI. I. fig. 1. Hydrocephalus: idiotic child. Fig. 2. Hydrocephalus: adult and intelligent.
PI. II. fig. 1. Idiot, 25 years old. Fig. 2. Lord Bacon.
PL III. fig. 1. J. M * * *, historian, has ii. large. Fig. 2. A French abbé, full of vanity but feeble in amativeness ; ii. is small. PI. IV. Two female heads. Fig. 1. has the organ of philoprogenitiveness large. Fig. 2. has it small. PI. V. Two views of heads from behind. Fig. 1. has vi. i. and
xii. large, x. and xv. small. Fig. 2. on the contrary, has vi. i. and xii. small, and x. and xv. strongly marked.
PI. VI. fig. 1. has vii. and xiii. large; vi. i. x. and xv. small. Fig. 2. has vi. i. x. and xv. large, but vii. and xiii. small.
PL VII. fig. 1. and 2. Heads of bull-dogs. Fig. 3. and 4. Heads of horses. In fig. 1. and 3. vi. and xiii. are large; the same organs in fig. 2. and 4. are small.
PL VIII. fig. 1. with a large developement of xiii. and xiv., whilst vi. and i. are very small. Fig. 2. has vi. i. viii. and xv. large, and the anterior and upper part of the head small.
PL IX. fig. 1. Sterne: xx. is very considerable. Fig. 2. Shakspeare, has xix. and xxi. much developed.
PL X. fig. 1. has the middle part of the forehead, marked xxx, very prominent; in fig. 2. ix. xxii. and xxiii. are very strong.
PL XI. fig. 1. P. P. Eeubens: xxvi. very large. Fig. 2. Captain Cook: xxvii. much developed. PL XII. fig. 1. Jedidiah Buxton: xxix. very large. Fig. 2. Handel: xxxii. very strongly indicated.
PL XIII. fig. 1. has eventuality and language strong. Fig. 2. Home Tooke: language particularly indicated.
PL XIV. fig. 1. J. Abernethy, D. D., with large comparison. Fig. 2. Kant: the upper part of the forehead is very prominent.
PHRENOLOGY
NAMES OF THE ORGANS.
No. I. Organ of Destructiveness.
II. " Amativeness.
III. " Philoprogenitiveness.
IV. " Adhesiveness.
V. " Inhabitiveness.
VI. " Combativeness.
VII. " Secretiveness.
VIII. " Acquisitiveness.
IX. " Constructiveness.
X. " Cautiousness.
XI. " Love of approbation.
XII. " Self-esteem.
XIII. " Benevolence.
XIV. " Reverence.
XV. " Firmness.
XVI. " Conscienciousness.
XVII. " Hope.
XVIII. " Marvellousness.
XIX. " Ideality.
XX. " Mirthfulness or gayness
XXI. " Imitation.
XXII. " Individuality.
XXIII. " Configuration.
XXIV. " Size.
XXV. " Weight and resistance.
XXVI. " Coloring.
XXVII. " Locality.
XXVIII. " Order.
XXIX. " Calculation.
XXX. " Eventuality.
XXXI. " Time.
XXXII. " Tune.
XXXIII. " Language.
XXXIV. " Comparison.
XXXV. " Causality.
PLATE I.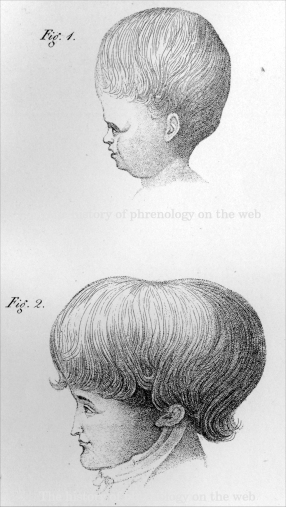 PLATE II.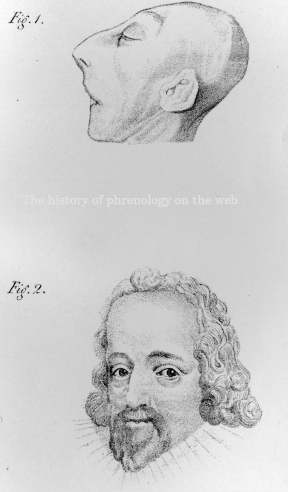 PLATE III.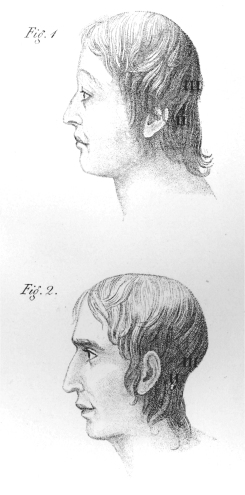 PLATE IV.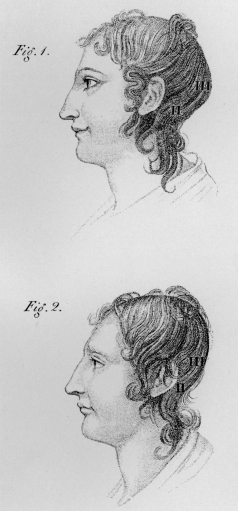 PLATE V.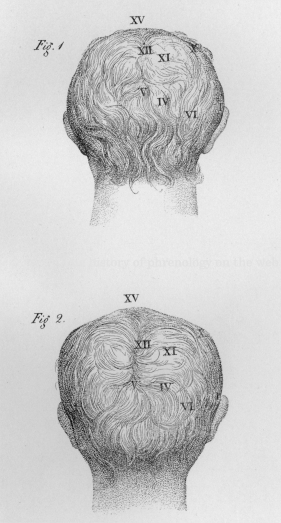 PLATE VI.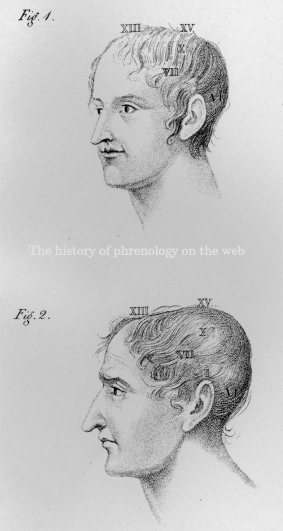 PLATE VII.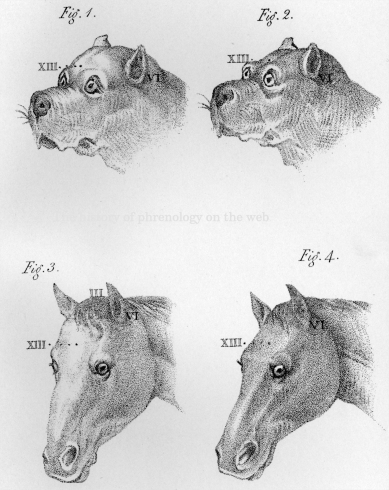 PLATE VIII.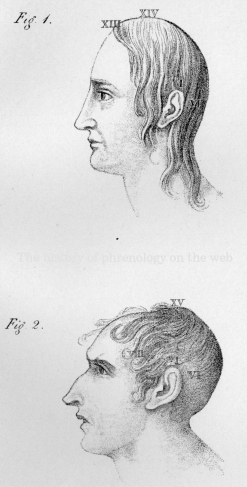 PLATE IX.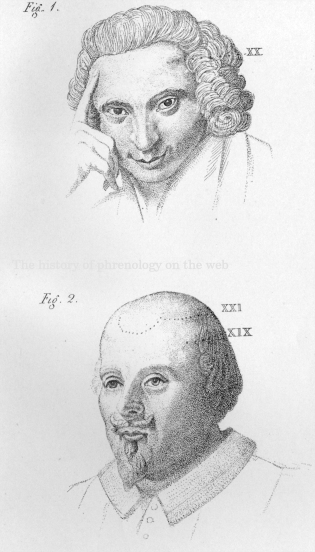 PLATE X.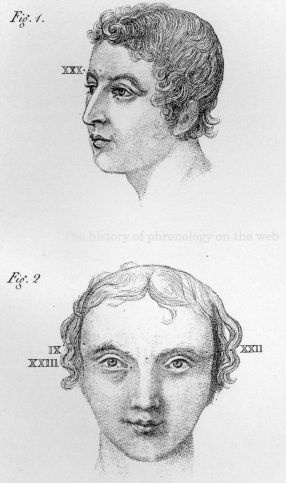 PLATE XI.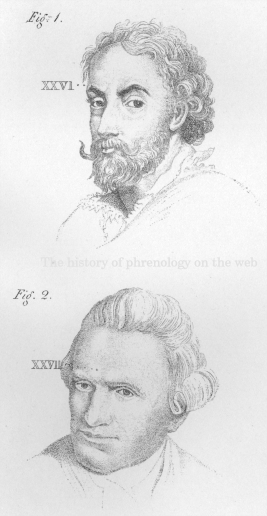 PLATE XII.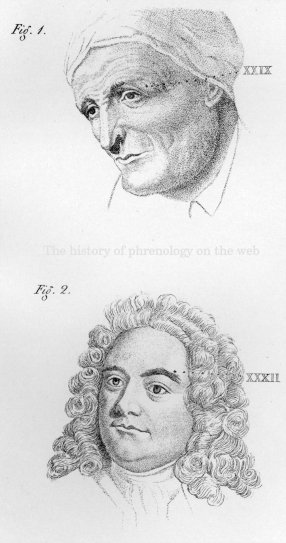 PLATE XIII.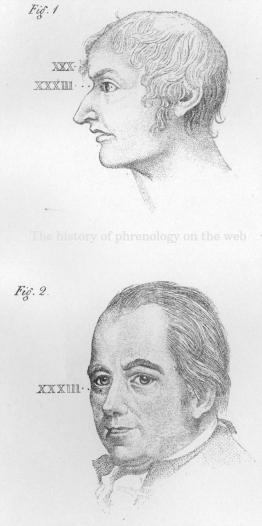 PLATE XIV.